BERTRAND PICCARD
The first to complete a non-stop balloon flight around the globe, and the first successful round-the-world solar-powered flight
It is in Bertrand Piccard's DNA to go beyond the obvious and achieve the impossible. From a legendary lineage of explorers who conquered the stratosphere and the abysses, he made history by accomplishing two aeronautical firsts, around the world non-stop in a balloon, and more recently in a solar plane without fuel. Pioneer in his way to consider ecology through the lens of profitability, he began working in the early 2000s to promote renewable energies and clean technologies. Solar Impulse was born to carry this message around the world.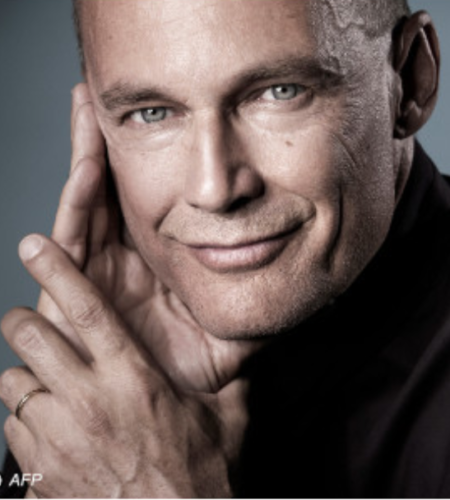 Skicka kostnadsfri förfrågan till Bertrand Piccard ERTRAND PICCARD Terence Mauri
His dual identity as a psychiatrist and explorer makes him an influential voice heard by the largest institutions which today consider him as a forward-thinking leader on the themes of innovation and sustainability. Founder and Chairman of the Solar Impulse Foundation, he has succeeded with his team to identify 1000 efficient solutions to protect the environment in a profitable way. In a third round-the-world tour, he will bring them to decision-makers in order to help them meet their environmental targets while ensuring clean economic growth.
Aware that sustainable development is not limited to the protection of the planet's resources, Bertrand is also actively involved in humanitarian causes, fighting for the eradication of Noma, a disease associated with extreme poverty, caused by malnutrition and lack of hygiene. Whether it is to protect the environment or to reduce inequalities, Bertrand seeks to highlight solutions by developing synergies where others see only oppositions. To support his approach, he strives to unite the forces involved, raise public awareness and encourage political action.
A true communicator at heart, Bertrand has become a prominent speaker, invited to express his vision of the pioneering spirit at public, private and institutional events. Bertrand also enjoys sharing his experiences and ideas through writing, as well as inspiring younger generations.
Bertrand is currently United Nations Ambassador for the Environment and Special Advisor to the European Commission.
Kostnadsfri förfrågan
Excellent talk! A peek into the future.
FACEBOOK
Great speech. Very inspiring.
CEO
NESTLÉ
Thanks again, Terence for joining our leaders and really blowing the cobwebs away.
VMWARE
One of the most popular disruption speakers in the world.
INC. MAGAZINE
Terence Mauri spoke on the Thinkers50 MBA and was brilliant.
Sir David Carter
T50 Executive MBA
What a way to open our client conference! Terence inspired our audience ti develop a new mindset act as agents of change and reimagine their future, bolder selves.
Wolters Kluwer
N.V.