DEBRA SEARLE, MVO, MBE
British adventurer, businesswoman, author and keynote speaker, voted the highest-ranking female motivational speaker by Global Gurus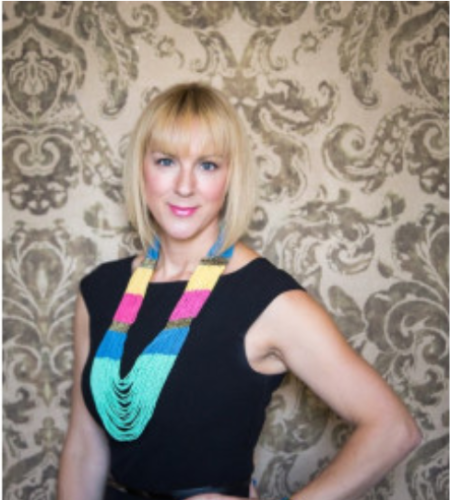 Debra first hit the headlines when she set out to row across the Atlantic with her husband. Unfortunately, he had to be rescued so Debra, a novice rower, continued alone without a support boat and rowed 3000 miles from Tenerife to Barbados. It should have taken them six weeks, but Debra ended up spending 3 1⁄2 months at sea alone, encountering 30′ waves, sharks, and force 8 squalls in her 23-foot plywood boat. Since returning from this adventure, Debra has undertaken solo & team expeditions across the globe. She has also represented Great Britain at European and World Championship level in Dragon Boat Racing winning bronze, silver and gold medals.
Debra has founded 5 companies including MIX Diversity Developers, a D&I consultancy and training company. She has presented 40 programmes for the BBC and had 3 books published, most recently The Choose Your Attitude Journal. Her spirit of adventure gained her an MBE from Her Majesty The Queen and she was delighted to be appointed a Trustee of The Duke of Edinburgh's Award, spending a decade working alongside His Royal Highness Prince Philip and His Royal Highness Prince Edward. Debra has been appointed a Member of the Victorian Order (MVO) for her services to the Royal Family.
In 2021 Debra was ranked No.3 in the World's Top Motivational Speakers with only Simon Sinek and Tony Robbins ahead of her. The movie of Debra's solo Atlantic row is currently in development in Hollywood.
Kostnadsfri förfrågan
Your insights have certainly inspired the team to challenge the status quo and dig deep within to achieve what feels like the impossible.
Veronica Jones
Google
We have lost that precious ability to connect and yet you managed to have us all gripped in a virtual world.
Michael Lavelle
Citibank
Your story was deeply inspirational to both women and men. We received hundreds of comments from individuals across the globe. Comments ranged from people who shared how your story touched them personally as well as from people who shared how they desperately needed to hear your words of hope and strength during a time like this.
Jana Falvo
Dell Technologies