LYNDA GRATTON
Global authority on HR, Professor of Management Practice at London Business School, leads the Future of Work Research Consortium
Lynda Gratton is a Professor of Management Practice at London Business School where she directs 'Human Resource Strategy in Transforming Companies', considered the world's leading programme on human resources. Lynda is the founder of the advisory practice HSM and since 2008 has led the Future of Work Research Consortium which has brought together executives from more than 100 companies.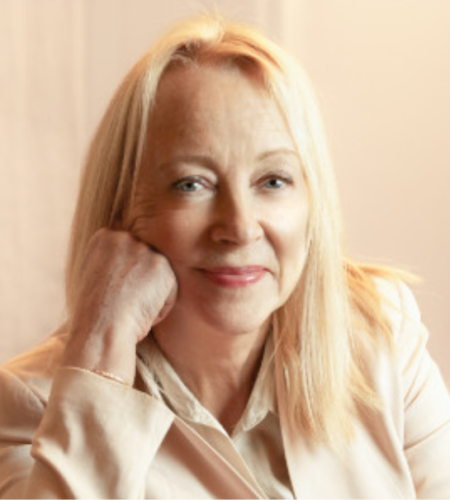 Over the last 20 years Lynda has written extensively about the interface between people and organisations. Her ten books cover the link between business and HR strategy ('Living Strategy'), the new ways of working ('The Democratic Enterprise'), the rise of complex collaboration ('Hot Spots' and 'Glow') and the impact of a changing world on employment and work ('The Shift' and co-authored 'The 100-Year Life' and 'The New Long Life' with Andrew Scott).
In 2012, 'The Shift' received the business book of the year award in Japan and has been translated into more than 15 languages. In 2015, 'The Key' won the CMI Management Book of the Year. In 2016, 'The 100 Year Life' was short listed for the FT Business Book of the Year award, and became one of the best-selling books in Japan.
In 2020, Lynda and Andrew published 'The New Long Life – a framework for flourishing in a changing world'. Lynda is a regular columnist for MIT Sloan Management Review and has written for a range of press including the Financial Times and the Sunday Times.
During March, Lynda's new book 'Redesigning Work – how to transform your organization and make hybrid work for everyone' was released.
Lynda's work has been acknowledged globally – she has won the Tata prize in India; in the US she has been named as the annual Fellow of NAHR and won the CCL prize; whilst in Australia she has won the AHRI prize; she has received the Best Teacher Award at London Business School. Lynda is a Fellow of the World Economic Forum and chaired the WEF Council of Leadership. She has served on Prime Minister Abe's "Council for designing the 100-year-life society" and is currently a member of the international advisory board of Equinor.
Kostnadsfri förfrågan